Polar Bear Tours In Arctic Alaska
Come boat with us! See, enjoy and photograph polar bears in Alaska with a local Inupiaq guide and his long time friend and partner – a naturalist and professional wildlife photographer. They have over 20 years experience with the bears.
We run 4-hour polar bear viewing boat tours and all-inclusive photography tours from August 14th through October 22nd.
Once reaching Barter Island from Fairbanks or Prudhoe Bay, it's a short ride to the boat from your hotel. After boarding the boat, you will reach the bears in a protected lagoon for a trip of a lifetime!
Every autumn polar bears gather along barrier islands just off Barter Island and the Inupiaq village of Kaktovik, as they wait for freeze up in the Beaufort Sea, so they can head out onto the sea ice to hunt their favorite prey the Ringed seal.
This is a unique experience to view and photograph polar bears in their natural habitat by boat with expert guides and naturalists.
Akook Arctic Adventures is owned by local Inupiat Jack Kayotuk, who grew up traveling and living on and along the arctic land and sea. Jack has partnered with Steven Kazlowski of Left Eye Productions, Inc., a trained marine biologist, naturalist and professional wildlife photographer who has been photographing polar bears in the Alaskan arctic for over 20 years. Together they offer you an opportunity of a lifetime!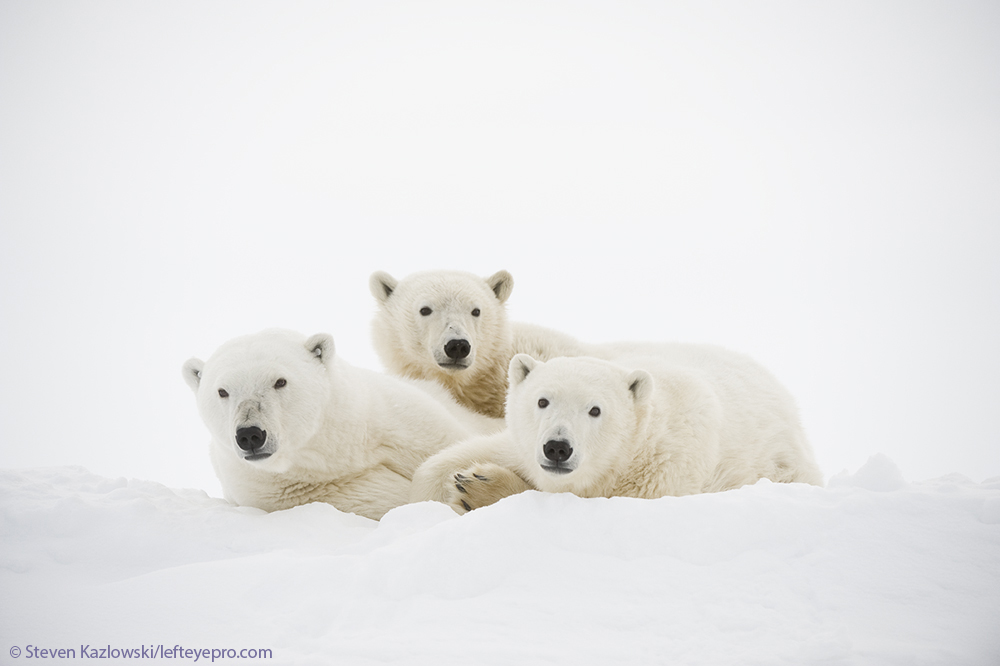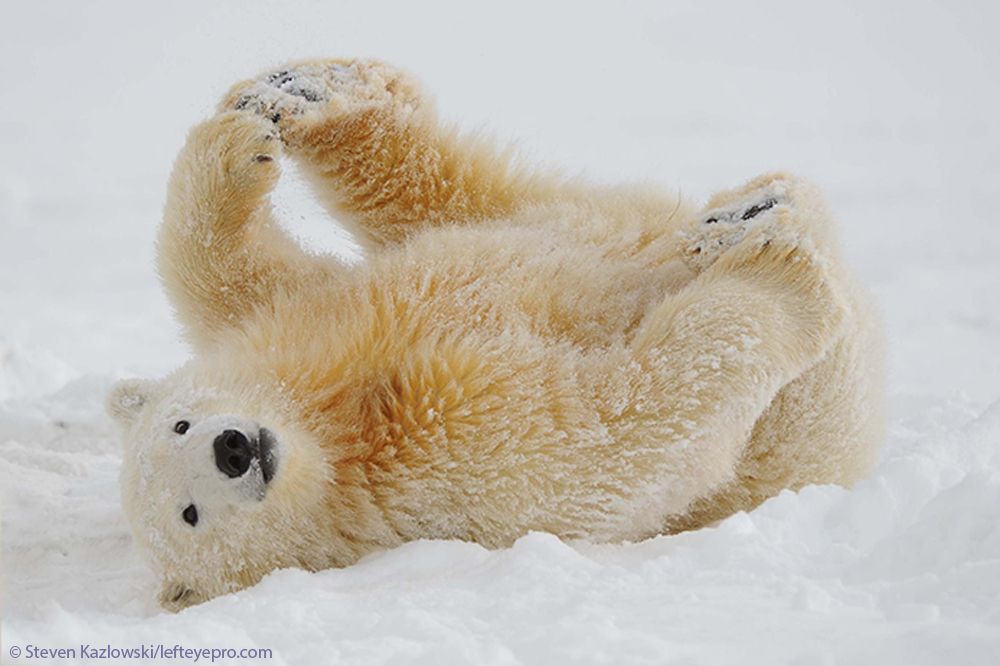 "Viewing polar bears in Kaktovik has to be one of the most amazing wildlife viewing opportunities on the planet. It was a privilege to be able to view and photograph the bears with knowledgeable and respectful local tour guides Jack and Steve. Jack's deep knowledge of wildlife and skill reading weather combined with Steve's photographic skills make for the perfect guide combination. They navigated choppy conditions safely and at a respectable distance from the bears. And they provided warm all weather clothing to make sure we had a comfortable day on the water. Needless to say our photos were exceptional. Thank you to the Akook Team." – Karen, Anchorage, Alaska
If you want to know the biology of the polar bears and the effects of changing sea ice conditions in the arctic, those are another reason to choose Akook Arctic Adventures. Jack and Steve started their work together over two decades ago, to create awareness on the plight of the polar bear, other arctic wildlife and their environment that are undergoing rapid change. Outreach has been created in the form of museum exhibits, publications, and educational presentations.
Whether you are an adventurer or a photographer, come have a safe unforgettable experience with the majestic polar bear. Akook Arctic Adventures offers the true Alaskan arctic educational experience.
RESERVATIONS
Please contact us with any questions, to check availability, and to make your reservations for our unforgettable Barter Island polar bear viewing and photo boat tours.
akookarcticadventures@gmail.com
tel. (360) 779-4350